Hardwood
Hardwood flooring provides versatile function and design possibilities. It is a dense and durable flooring material that has a long lifespan requiring minimal maintenance. Each installation has its own unique beauty and character. In 28+ years there isn't a floor we haven't installed. Let us make it easy for you, start by visiting a showroom today.
Browse Hardwood Samples
Creative Carpet & Flooring Hardwood Flooring Products Can Give Your Home Charm, Beauty, and a Unique Personality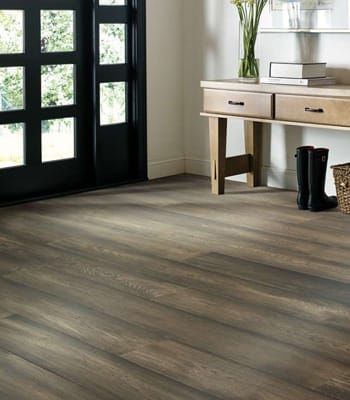 Hardwood is one of today's most popular flooring materials. This is because it provides versatile function and design possibilities, along with a charming 'look' that gives each installation its own unique beauty and personality. The trees from which hardwood materials originate grow much slower, resulting in denser, more durable material for flooring applications. This means that they will deliver a longer usable lifespan and will also require considerably less maintenance.
Hardwood flooring is a material that never seems to go out of style. This flooring has been continually in use for centuries, and despite the numerous changes in style and design preferences, hardwood flooring has withstood the test of time and trends.
Hardwood Flooring Design Considerations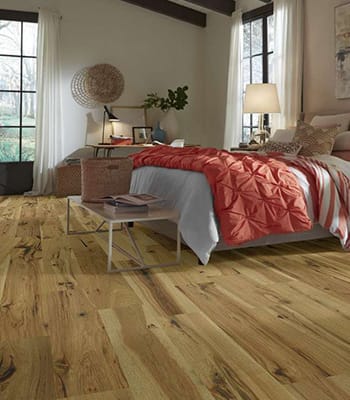 Each plank, strip, or board, in any hardwood flooring is unique, with its own one-of-a-kind patterns, and colors. Moreover, there are many different species of domestic, imported, and exotic hardwoods to select from, each once again having their own grain patterns, color, and other inherent characteristics. Thus, each installation will truly give you a one-of-a-kind appearance. Modern floors are brighter, more durable, and longer-lasting too. They have a surface coating of polyurethane that delivers a much longer usable lifespan. Last but not least, this flooring can be inexpensively refinished for far less cost than completely replacing the flooring.
Creative Carpet & Flooring has a diverse selection of hardwood flooring from well-known and respected manufacturers such as Shaw, Somerset, Noblewood, Mirage, LW Mountain and others. We provide their products in oak, maple, and hickory in hand scraped and oil finished types.
We supply and install flooring for customers in Mokena, Frankfort, New Lenox, Tinley Park, and other nearby Illinois areas. If you need additional information about products or our professional installation services, please phone us, e-mail us, or drop by our Mokena, IL showroom to discuss your interest in flooring with one of our experienced flooring specialists.