Carpet
Carpet is a popular, decorative and practical flooring that provides an extra layer of insulation to retain warmth and regulate temperature extremes. We offer one of the largest selections of designer carpet and flooring styles in the area. Stop in one of our showrooms to get expert design help with your carpet project.
Browse Carpet Samples
Creative Carpet & Flooring is Your Best Choice for New Carpet and Professional Installation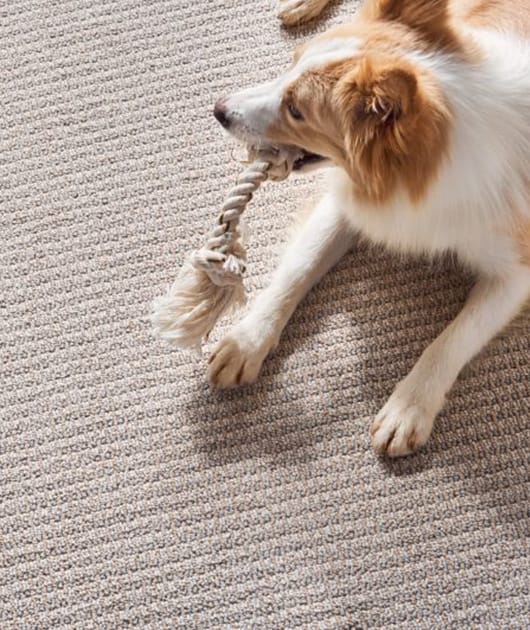 Carpet is a popular decorative and functional flooring material for homes and businesses. Carpet provides users with an additional layer of warmth and insulation from its fibers, and the spaces between them, that will retain warmth or insulate against temperatures extremes. Plus, it's available in diverse designs, textures, colors, and a wide range of prices to fit any budget.
We can supply a selection from the most well-known manufacturers of carpet. Our brands include Shaw, Dixie, Stanton, Milliken, Dream Weaver and others. We provide a quality product and professional installation to homeowners and businesses in Mokena, Frankfort, New Lenox, Tinley Park, Homer Glen, other nearby Illinois communities, and in the Highland, IN area.
Carpet Design Considerations
Today, thanks to new technological innovations, carpet offers benefits equal to other hard-surfaced floors in its soft and luxurious surface. We also carry Shaw's waterproof carpet, which is backing that makes it easy to clean up water and water-like messes. Many carpets now offer unmatched stain resistance, durability and easy cleaning, provided that they are regularly maintained. Carpet is an excellent choice for families that have kids and pets in any room but are generally the preferred flooring material in bedrooms.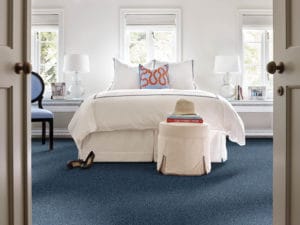 Creative Carpet & Flooring specializes in nylon carpets that are mainly cut & loop or plush styles. Additionally, we can provide virtually any carpet type or style that customers prefer at very competitive prices.
If you are looking for unlimited choices of carpet colors, styles, and types; want a durable product that will last and a warm feeling beneath your feet, come visit us at Creative Carpet & Flooring.
For more detailed information on the broad selection of carpets that we have in stock, or to view samples first hand, phone us, e-mail us or stop by at our showrooms to discuss your interest in new carpet flooring with one of our experienced flooring consultants. You can even schedule a showroom visit if you would like, but it's not required.
In our showrooms (Mokena and Highland) you will be able to see our carpet color wall. You can also see how carpet can be installed beside hard surfaces like tile, vinyl or hardwood. Additionally, you can get advice on the best product for your home from one of our sales consultants.
We are a family owned and operated business so you might even meet a Bouquet family member.  Ask one of us to spill water on some Shaw carpet so you can see how waterproof carpet works. Or perhaps, you want color and design advice. Maybe you have questions about the ordering and installation process? Check out this article from Mark, Jr. so you know what to expect.
Finally, we offer carpet cleaning services. So after you get your new carpet installed and enjoy it for 12 - 18 months, don't forget to schedule a carpet cleaning with us.