Tile
There are several types of tile - ceramic, porcelain, glass, natural stone, and Creative Carpet & Flooring has endless tile products to choose from! Our expert tile installers are equipped with the latest techniques for top-notch installation.
Browse Tile Samples
Tile Floorings and Backsplashes in Ceramic, Porcelain, Glass, Natural Stone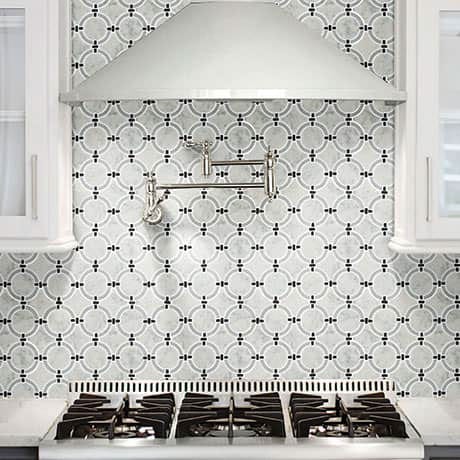 Tile floors are an excellent choice for flooring. It can endure heavy foot traffic, withstands water spills, and does not absorb bacteria and odors. Tile stands up to pets and children, and it can go with any style of decor. You can arrange tile in a multitude of patterns. The sky is the limit! Another place to utilize tile is the backsplash surrounding the sink and stove.
Another is in the bathroom behind the sink and in the shower. The backsplash protects the walls from damage. You can add character by making empty wall space an eye-catching backsplash.
Tile Flooring is Easy to Care For
Maintenance is easy, as well. Just wipe up spills right away, so you do not take the chance in staining the grout. Sweep, dust, and wipe the surface with a damp mop or cloth to keep clean. Do not use anything that is abrasives like scouring pads. Reseal grout as needed to keep your floors protected.
Let Creative Carpet & Flooring help you with your tile project. Call or visit our showroom to see all the beautiful kitchen tile options from manufacturers like Shaw, Daltile, Virginia Tile, Mango, and many others. Our team of skilled flooring consultants to help make your tile vision come to life.