Homeowners are spoiled with endless choices when it comes to the number of flooring options available. From classic hardwood to stylish tiles, the possibilities are endless. However, one flooring solution that has been gaining immense popularity in recent years is vinyl plank flooring. At Creative Carpet & Flooring, we understand the allure of this versatile option and are excited to share its numerous advantages.
Advantage of Vinyl Plank Flooring
Vinyl plank flooring, often referred to as luxury vinyl flooring, has revolutionized the world of home interiors. Its remarkable attributes have led to its rise as a preferred flooring option. Let's delve into some of the key advantages that make vinyl plank flooring a standout choice for your home:
Realistic Appearance: One of the most noteworthy advantage of vinyl plank flooring is its ability to mimic the look of real stone, tile, or hardwood. Advanced printing technology allows vinyl planks to replicate natural textures, grains, and patterns, giving your space an authentic and visually appealing touch.

Durability: Vinyl plank flooring is engineered to withstand the demands of high-traffic areas. Its wear layer provides protection against scratches, scuffs, and stains, making it an ideal choice for busy households or commercial spaces.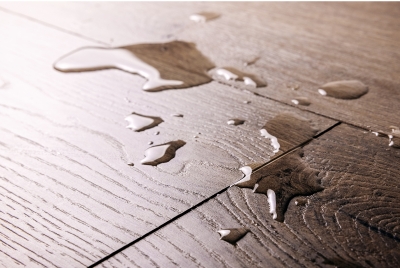 Water Resistance: Unlike traditional hardwood, vinyl plank flooring is inherently water-resistant. This feature makes it perfect for spaces prone to moisture, such as kitchens, bathrooms, and basements. Say goodbye to worries about warping or water damage!

Comfort Underfoot: Luxury vinyl flooring offers a comfortable and cushioned surface, making it pleasant to walk on for extended periods. Its flexibility and warmth add an extra layer of comfort to your living spaces.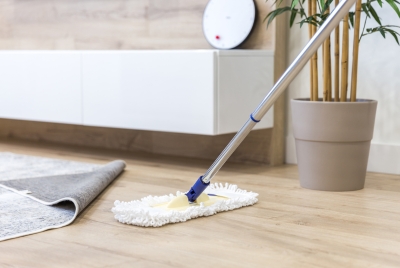 Easy Maintenance: Vinyl plank flooring requires minimal upkeep. Regular sweeping and occasional mopping is usually sufficient to keep it looking pristine. Its resilient nature ensures that it can handle spills and messes without staining or discoloration.

Cost-Effective: Compared to natural materials like hardwood or stone, vinyl plank flooring offers a more budget-friendly option without compromising on aesthetics or quality. It provides excellent value for its cost.
Why Choose Creative Carpet & Flooring for Luxury Vinyl Flooring?
At Creative Carpet & Flooring, we take pride in being a trusted source of high-quality flooring solutions. When it comes to luxury vinyl flooring, here's why you should consider us:
Wide Selection: Our showroom boasts an extensive collection of vinyl plank flooring options, allowing you to explore various styles, colors, and textures to match your design preferences.

Expert Guidance: Our experienced flooring professionals are here to guide you through the selection process. We understand that every space is unique, and we're committed to helping you find the perfect vinyl plank flooring that suits your lifestyle and design vision.

Installation Excellence: Our skilled installation team ensures that your chosen luxury vinyl flooring is installed flawlessly. We prioritize precision, efficiency, and attention to detail to bring your vision to life.

Customer-Centric Approach: At Creative Carpet & Flooring, customer satisfaction is our top priority. We aim to surpass your expectations at every step of the flooring journey, from selection to installation and beyond.
Vinyl plank flooring has taken the interior design world by storm and for good reason. Its exceptional advantages, from its realistic appearance to its durability and easy maintenance, make it a standout choice for modern homes. At Creative Carpet & Flooring, we invite you to experience the allure of luxury vinyl flooring firsthand. Visit one of our showrooms and let our team of expert Flooring Consultants help you transform your space with this versatile and stylish flooring option. Your dream home is just a step away!