Hardwood is one of the longest lasting floors
By Brian Berson,
So, you want to invest in a flooring material that will last for several years. However, you are not sure what flooring material will last the longest in your home. Flooring made from hardwood is considered one of the most durable and long-lasting options.
LOCATION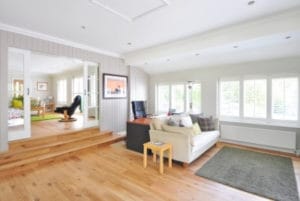 With ANY flooring material, it depends on which room you are installing it in. Hardwood flooring is best in living rooms, bedrooms and other home areas with low moisture. This will ensure that the material won't shrink or swell.
MAINTENANCE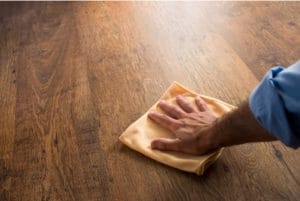 You can prolong the life and finish of your hardwood floor by routine cleaning. Remove the dirt, dust and debris using a dry mop or a vacuum cleaner without a beater bar. You can keep your hardwood floor looking like new by immediately cleaning up any spills, keeping your pet's nails trimmed and using padding underneath when rearranging furniture. You can refinish hardwood flooring several times to remove the scratches. However, solid hardwood can endure more refinishes than engineered hardwood. One of our vendors, Mirage Hardwood, has some additional floor maintenance tips available here.
WOOD TYPES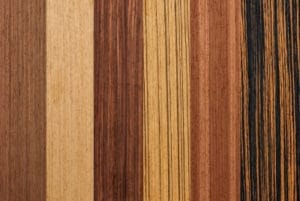 Common tree species used to make hardwood floors are walnut, American cherry, maple, and red oak. However, other manufacturers also produce them from exotic varieties like Brazilian cherry, African Mahogany, Acacia, and tigerwood. No matter what wood species, you are guaranteed that no two planks will ever be alike.
STYLE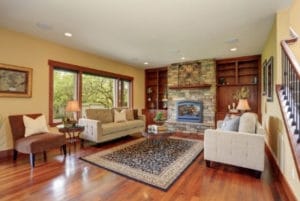 Most people select hardwood flooring because it looks great and provides a warm and cozy feeling in any home. Make a small room seem larger by using long hardwood planks. Additionally, hardwood flooring raises the value of the home. People buying homes specifically search for houses with hardwood flooring.
Hardwood can be long-lasting if maintained well. Creative Carpet & Flooring's knowledgeable Flooring Consultants can help you pick a hardwood flooring material for your home that's both durable and stylish. Stop by one of our showrooms for all your flooring needs as you make your house a home that you will love for years to come.