Creative Carpet & Flooring, as a store within the Shaw Flooring Network, can provide exclusive styles, innovations, and promotions across all flooring varieties. This includes carpet, hardwood, luxury vinyl, laminate, tile, and area rugs. Creative Carpet & Flooring stocks all SFN brands, including Shaw Floors, Anderson Tuftex, and Philadelphia Commercial. Our showrooms in Mokena, Illinois, and Highland, Indiana, offer immediate access to stunning, high-performance flooring in the latest colors, textures, patterns, and looks.
SHAW FLOORS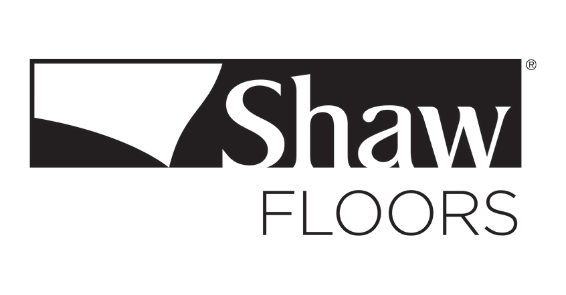 Shaw Floors, a prominent name in the flooring industry, holds a rich history spanning several decades. Robert E. Shaw founded the company in 1967 as a small, family-owned business in Dalton, Georgia, USA. Shaw Floors gained recognition for prioritizing innovation, quality, and customer satisfaction. Over time, the company's dedication to pushing flooring technology and design boundaries led it to become one of the world's largest and most respected flooring manufacturers.
Throughout its history, Shaw Floors has pioneered numerous advancements in the flooring industry. These include introducing cutting-edge manufacturing techniques and creating sustainable, eco-friendly products. The company consistently leads industry trends. Its diverse flooring options encompass hardwood, laminate, carpet, luxury vinyl, and tile.
Choosing Shaw Floors for flooring offers a multitude of benefits. With its extensive history and expertise, you invest in a brand that has withstood the test of time, consistently delivering high-quality products. Shaw Floors provides solutions that cater to timeless elegance, durability, and environmental consciousness. Its innovative designs and attention to detail can transform any space to match your vision. Opting for Shaw Floors means more than just buying flooring – you're investing in your living spaces' aesthetics, comfort, and value.
ANDERSON TUFTEX
Anderson Tuftex, a revered name in luxury flooring, boasts a history that exemplifies craftsmanship and style. The brand results from the merger of Anderson Hardwood Floors and Tuftex Carpets of California. Anderson Hardwood Floors, established in 1946, was known for exceptional hardwood flooring. Tuftex Carpets has built a reputation for exquisite carpets since 1969. The merger gave birth to Anderson Tuftex, seamlessly blending hardwood's timeless elegance with the luxurious comfort of carpets.
With roots tracing back decades, Anderson Tuftex embodies a legacy of fine craftsmanship and design excellence. The brand is committed to creating visually stunning and enduring quality flooring solutions. This devotion to excellence is reflected in meticulous attention to detail, innovative designs, and premium materials.
Choosing Anderson Tuftex for your flooring needs means embracing a brand embodying heritage and innovation. The brand's hardwood offerings radiate natural beauty and lasting craftsmanship, while its carpet collections elevate comfort and style. Each product showcases the brand's dedication to pushing flooring aesthetics and performance boundaries. Opting for Anderson Tuftex means investing in a legacy of craftsmanship that harmonizes with your style and enhances your living spaces' character. Whether you desire warmth and invitation or sophistication, Anderson Tuftex delivers flooring options that captivate the senses and endure over time.
PHILADELPHIA COMMERCIAL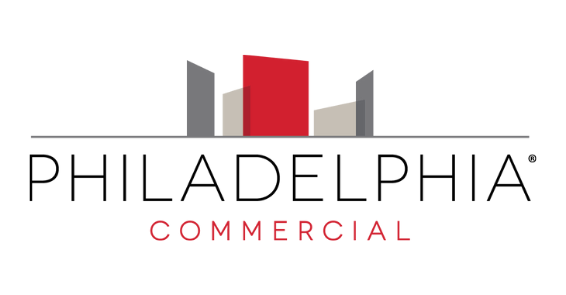 Philadelphia Commercial, a prominent name in commercial flooring, has a storied history highlighting expertise and innovation. As part of the Shaw Industries family, Philadelphia Commercial specializes in tailored flooring solutions for commercial spaces, drawing from Shaw Industries' extensive experience and resources.
The brand earned its reputation by delivering functional, durable, and aesthetically appealing flooring solutions. Focused on meeting the rigorous demands of high-traffic commercial environments, the brand continually evolves its offerings to stay ahead of industry trends. From offices and retail spaces to hospitality venues and healthcare facilities, Philadelphia Commercial's products withstand challenges posed by various sectors.
Opting for Philadelphia Commercial for commercial flooring means accessing a legacy of quality and innovation. The brand's commitment to producing flooring balancing style with performance is evident across its range, including carpet tiles, broadloom carpets, and hard surface solutions. These offerings enhance commercial spaces' visual appeal, durability, and ease of maintenance, ensuring a lasting investment.
Philadelphia Commercial's history and Shaw Industries affiliation provide crucial assurance and credibility in the commercial flooring market. With extensive experience and dedication to addressing commercial spaces' specific needs, the brand becomes a compelling choice for architects, designers, and business owners. By choosing Philadelphia Commercial, you tap into an excellence legacy that contributes to projects' functionality, aesthetics, and overall success.
SHAW FLOORING NETWORK DEALER
Creative Carpet & Flooring, a local family-owned retailer within the Shaw Flooring Network (SFN), stands as a testament to our commitment to the community. Our SFN store offers a trusted Flooring Consultant who listens, assists, and guides decisions on projects of all sizes. From shopping to installation, we're with you every step of the way. At Creative Carpet & Flooring, being part of the Shaw Flooring Network means focusing on you and making your home better than ever. Visit us today to experience the full range of Shaw Flooring Network products firsthand!