As devoted pet owners, we understand the special bond with our furbabies, making our houses genuinely feel like home. When choosing flooring for cat owners, carpet offers the purr-fect perfect blend of coziness and practicality. At Creative Carpet & Flooring, we present Shaw Floors' pet-friendly carpet selection guide, catering to cat owners like you. Let's explore the essential factors for the best cat-friendly carpet.
Durability
Withstand the Paws and Play - For homes with cats, durable carpet is a must. Choose a high-performance carpet that can handle your cat's active nature. The Pet Perfect & Pet Perfect+ collections by Shaw Floors are designed with your pets in mind, offering superior durability and easy care for playful paws.
Stain Resistance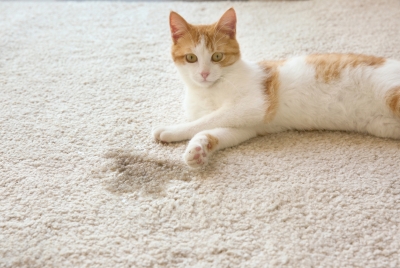 A Shield Against Messes - As cat owners, we know accidents can happen. Look for stain-resistant carpets for protection. The Pet Perfect Collection features R2X® Soil & Stain Resistance technology, shielding against pet-related messes for stress-free clean-up.
Cleanability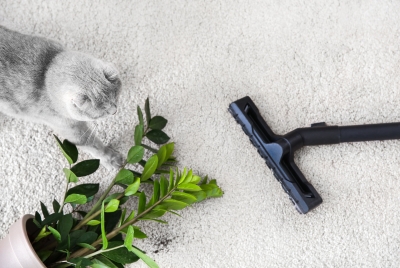 Easy Clean-Up for Happy Homes - With cats around, an easy-to-clean carpet is essential. Our Pet Perfect+ carpet styles equipped with LifeGuard® spill-proof technology™ provide ultimate accident protection, making cleaning a breeze.
Construction and Color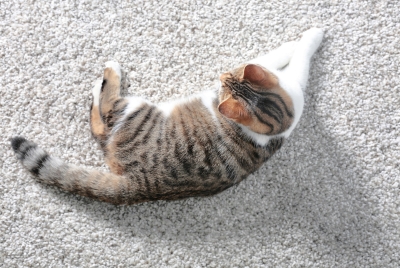 Tailored for Cats - Cats are curious creatures, leaving their mark on carpets. Opt for low pile styles with a textured look, less likely to snag on claws. The Pet Perfect Collection offers various styles and colors, catering to your feline companion's needs.
Sustainability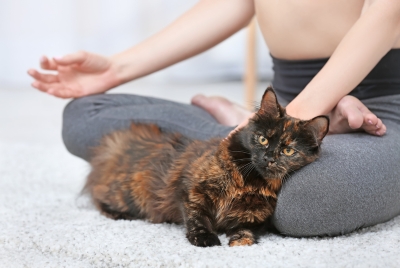 A Healthy Home for You and Your Cat - At Creative Carpet & Flooring, we care about your family and pets' well-being. Shaw Floors' carpets are Green Label Plus certified, ensuring good indoor air quality.
Choose the perfect carpet for your home with cats, considering durability, stain resistance, cleanability, construction, and color. Explore Shaw Floors' Pet Perfect & Pet Perfect+ collections at Creative Carpet & Flooring, where our knowledgeable Flooring Consultants help you find your ideal pet-friendly carpet. Enjoy the comfort and beauty of your new cat-friendly flooring!