Mohawk Carpet – SmartStrand with All Pet
By Autumn Sibo,
Homeowners often want to install carpet that protects against minor spills, but Mohawk products such as Smartstrand with All Pet are an even better option. Your carpet will preserve its style, beauty, and appearance thanks to its exceptional durability. Since they're made of durable fibers and have been customized to resist pet messes, they'll remain fresh and clean for many years.
CONSTRUCTION AND CLEANING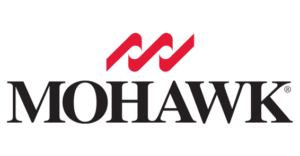 SmartStrand is made from plant-based ingredients, is exceptionally durable, and includes permanent, built-in stain resistance with Nanoloc™ spill and soil protection that won't wear or wash off. Nanoloc™ spill and soil shield encapsulate the fiber, making removing household pet hair, soil, and dander easier. A must-have for quick and easy cleanup! Pet owners no longer have to worry about harsh cleaning chemicals because it's so simple to clean with just water. In addition, there is 0% moisture absorption to eliminate musty, dingy odors. Furthermore, all family members will enjoy the luxurious softness you can sink your toes and paws into! Mohawk carpet achieves this soft, luxurious feel with three times the fiber of ordinary soft nylon.
WARRANTY WITH STYLE
Mohawk's SmartStrand with All Pet has one of the flooring industry's most comprehensive pet warranties. It covers every type of pet and accident, checking off all the boxes for a pet-friendly home. Mohawk has stepped up fashion and design so that pet parents don't have to compromise between style and performance. Mohawk SmartStrand carpets come in various colors and styles, so you can find one that will suit your home's decor.
Mohawk's SmartStrand with All Pet is on display in our showrooms in Mokena, IL, or Highland, IN. Our knowledgeable Flooring Consultants are available to share the benefits of SmartStrand with All Pets and many other carpet and flooring products and manufacturers. We'll help you find the perfect flooring for you and your family.