Winter Cleaning: Preparing Floors for the Holidays
By Autumn Sibo,
The holidays are near, and that means your household is going to be busier. Your floor space will get a lot more foot traffic, so ensuring that it's clean and tidy will make life much easier. Winter cleaning is necessary to prepare your floors and home for the holidays so you won't have any unpleasant surprises when guests arrive. Here are some quick winter cleaning tips to help you get your floors in tip-top shape for the holidays!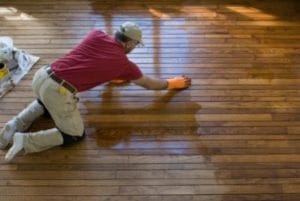 Your classic hardwood floors need a bit of care and attention to retain their original appeal. They're timeless and worth the effort! If your hardwoods have been neglected for 5-7 years, it is time to refinish them. If they appear dull or are in a high-traffic area, it isn't necessary to wait for that timeframe to refinish your floors. Schedule it as soon as possible to ensure they are done before the turkey hits the oven!
Take a moment to evaluate whether you could benefit from a little more repair or replacement while inspecting your hardwood flooring. You might find areas of the floor that you can't fix with a simple refinish. If you're unsure if you need a refinish or a repair, give Creative Carpet & Flooring a call. Our Flooring Consultants are there to guide you so you can make a knowledgeable decision.
When the holidays roll around, extra foot traffic means more grime and wear and tear on your floors. The dirt on the floor will inevitably result in scratches or other damage. The holidays get busy for us. That said, you'll need to schedule an additional professional carpet and tile grout cleaning soon. You'll also want to increase the amount of vacuuming and mopping you usually do so that your floors always look their finest throughout the holidays.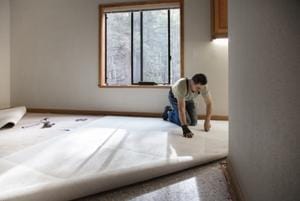 Now is the perfect time to start on those home improvements you've been meaning to do. By taking care of it now, you'll be rewarded with a home that looks refreshed come springtime. Not to mention that you'll be able to show off your beautiful brand-new flooring to your holiday guests.
Call us at Creative Carpet & Flooring to find the appropriate flooring option for your style, home, and budget. We'll take the guesswork out of determining the most suitable flooring for your space and help you make the most informed decision.