Usually, darker flooring colors will make a room look smaller, but it depends on your lighting. If you have good lighting, there is not much to worry about. All in all, it depends on the space as there is no "one size fits all." It is a matter of preference for the most part. There are pros and cons to both. You will need to determine which factors are most relevant to you.
Preference:
Both dark and light floors are fabulous. Dark flooring tends to be more fashionable and conceals imperfections, while light floors show dirt less and last longer. Only you can decide which is best fit for you and your home.
Decor Style:
Darker floors look better with lighter cabinets and furniture, and lighter floors look better with darker cabinets and furniture.
Lifestyle:
Light floors show less dirt and scratches. So lighter floors are better if you have pets and kids.
Cleaning & Care:
Dark flooring shows dust, dirt, crumbs and scratches. Lighter floors are easier to maintain as light flooring shows less dirt than dark floors. If you would rather go dark, pick a darker color that is slightly lighter.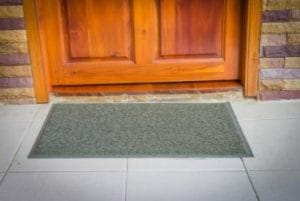 Tip: You can make any flooring type or color last longer if you clean frequently, provide mats inside and outside every entrance and do not allow shoes to be worn indoors.

Room Conditions:
Light flooring can be an excellent option for smaller homes, especially those with less light, because lighter makes your space look bigger. Dark flooring works great in large rooms and open floor plans. A darker floor would be better if your floors have many imperfections. Dark or light, it still depends on the wall color and lighting. If you want to go dark but are worried it will be too much, paint the walls light and make sure there is plenty of light.
Color:
Bring home samples! No matter what color, light or dark, the flooring will look different here in the showroom versus your own home. Lighting has a huge impact. So does your furniture, cabinets and wall colors.
The room will look a lot smaller with light floors and dark walls rather than dark floors and light walls. It is preferred to contrast colors on floors and walls. However, you can still go light on both. You can also make a room look larger with a light area rug.
Note: Searching our online catalog for ideas is great. However, pictures look lighter online and a bit darker in person.
In conclusion, there are pros and cons to both dark and light flooring colors. However, different people have different tastes, and what is right for you might not be the best choice for someone else. The decision is still ultimately up to you. Schedule a showroom consultation with our knowledgeable flooring consultants today to discuss what flooring options would be best for you and your home.