Some people are willing to spend more for quality and beauty from expensive sports cars, rare wines, designer clothing, and fine dining. Flooring is no exception. Fabrica has been world-renowned for its high-end, luxury carpet since 1974. However, is it worth the extra expense?
HOW IT'S MADE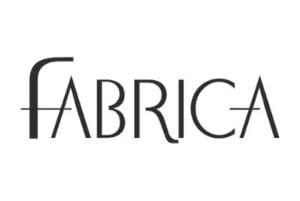 Fabrica is expensive because their carpet is generally more time-consuming to manufacture. They use superior materials and premium fibers, giving their carpeting extraordinary quality. Fabrica also has a tighter twist on its carpet fibers, producing a dense, long-lasting, and impressively soft carpet. It goes through a multiple-shearing process that ends with an elegantly smooth finish. Now add their high-quality synthetic latex backing that resists stretching and wrinkling, and you have yourself premium carpeting.
COLORS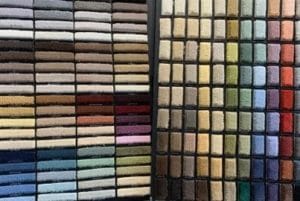 To add to Fabrica's quality-made carpet is its extensive color palette. Fabrica creates its wide variety of colors through a process known as Beck Dyeing. The color is applied through hours of deep dye immersion, producing richer colors that are more resistant to fading. Beck Dyeing also assures that colors between dye lots are consistent, unlike other dyeing processes that can cause colors to vary by dye lot. This entire process is why Fabrica Carpet retains its vibrant colors longer than some other brands.
COST
You can expect to pay anywhere from $7.00 to $16.00 and up per square foot for Fabrica. But purchasing Fabrica Carpet is like buying a luxury car. Fabrica adds depth and a special something to your house that is priceless. Furthermore, you will be able to say that you own carpet that is also installed in the White House. How cool is that?
Overall, Fabrica's manufacturing process is above the industry standard in virtually every way. When installed and maintained properly, Fabrica Carpet will last a long time. If you're looking for quality and a high-end product that's durable and classy, then Fabrica carpet is worth the money. But Fabrica isn't something you can purchase on sale at a cheap outlet somewhere. Fabrica Carpet is exclusive to high-end flooring stores. Creative Carpet & Flooring offers a wide variety of Fabrica styles. Our knowledgeable Flooring Consultants can assist you in installing Fabrica carpets in your home. So, why is Fabrica's carpet so expensive? Just visit our Mokena, IL, or Highland, IN, showroom to see the quality and durability of Fabrica for yourself.