Winter is just around the corner in Chicagoland and Northwest Indiana! Time to think about how you can protect your carpet and hard surface flooring. Snow, dirt, salt residue, dry air, pets and kids in and out - then add holiday parties to the mix. Yikes! It is crucial to put in the extra effort to properly care for and maintain your flooring during those cold weather months. Here are a few winter flooring recommendations to prepare your floors for winter and keep them looking great.
Humidity Levels in Your Home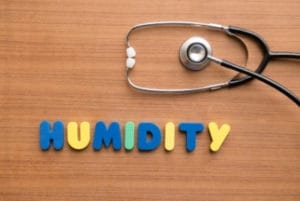 The colder it gets outside, the warmer you want your home to be on the inside. However, if the air in your home is too dry, your hardwood will contract and leave gaps between the boards. Keep humidity levels inside as consistent as possible year-round. A humidifier will more than likely be necessary to accomplish this during the winter.
Doormats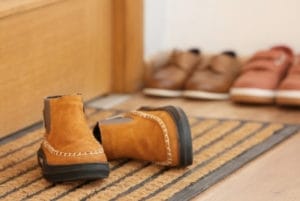 Placing doormats inside AND outside all your entrances can help capture dirt, moisture, and salt before it reaches your floors and damages them. Make sure they are the same width or a little wider than the door. The outdoor mat needs to be tough, where the indoor mat can be more on the plush side. Make sure to clean and vacuum mats off every few days. Shake the mats out at least once a week and clean and sweep around the area. If your mats are washable, pop them in the laundry at least once a month. Placing rugs in high-traffic areas like entryways, hallways and living rooms can also help keep those toes warm as well.
Leave Shoes at The Door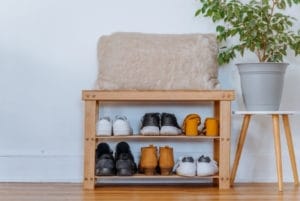 Implementing a no-shoes inside-the-home policy isn't unheard of. Ask everyone in and out of your home to remove their shoes at the door. Placing a shoe rack in your entryway is helpful. Think about leaving a few extra cozy socks or slippers near the door for guests to use while visiting. Not only does that help keep the elements off your floor, but it's also a nice gesture so they won't have to subject their feet to a cold floor.
Pets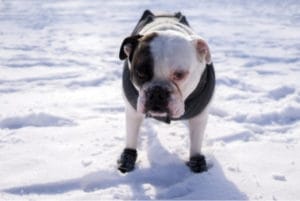 Keep a towel at the door to wipe off your fur baby's paws. This will prevent them from tracking in a mess on your floor and furniture. If your fur baby lets you, there are special pet shoes that will protect their paws from freezing as well. But I'm sure they would rather just have their paws wiped instead!
Keep Cleaning Items on Hand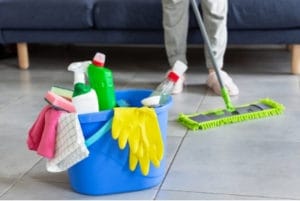 Keep towels and other cleaning items readably available to clean up winter moisture and residues quickly. The longer you let it sit, the more damage it can do. Not to mention that salt and dirt can scratch hard surface flooring and embed deep into carpeting.
Vacuum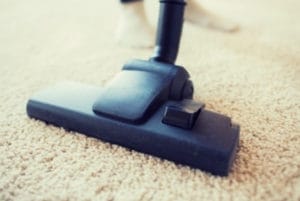 It is imperative to vacuum more frequently in the winter. Like I mentioned above, salt and dirt can not only scratch hard surfaces, it will embed deep into the carpet if you don't remove it quickly. Hard surface floors should be swept and mopped often. Daily vacuuming decreases the winter residue build-up. Have your carpet cleaned as soon as spring arrives by a professional carpet cleaning company using hot water extraction to remove any residual winter residue.
Christmas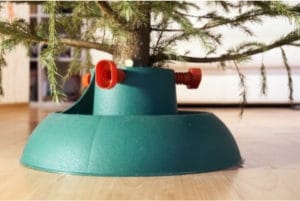 One more issue I almost forgot to mention... the Christmas tree. Yes, the Christmas tree is yet another threat to flooring during the winter. It is best to spend a few extra dollars and invest in a quality Christmas tree stand. In addition, put protective padding down under your tree to protect the floor from water spots and sticky tree sap.
Though winter might not be the best time of year for your floors, you can get through if you follow the above tips to keep your floors safe. Have questions on these winter flooring recommendations or plan on investing in new flooring? Give us a call at (888) 910-6585, schedule a showroom consult online or just swing by one of Creative Carpet & Flooring's locations in Mokena, Illinois, or Highland, Indiana today!