Luxury Vinyl Floors in your Kitchen and More
By Cody Bouquet,
Luxury vinyl tile flooring has several benefits for people with children, pets, or an active lifestyle. Luxury vinyl tile (LVT) floors are scratch and dent resistant and known to be very durable. Due to its extreme durability and strength, installing LVT in the kitchen is a popular choice for many homeowners.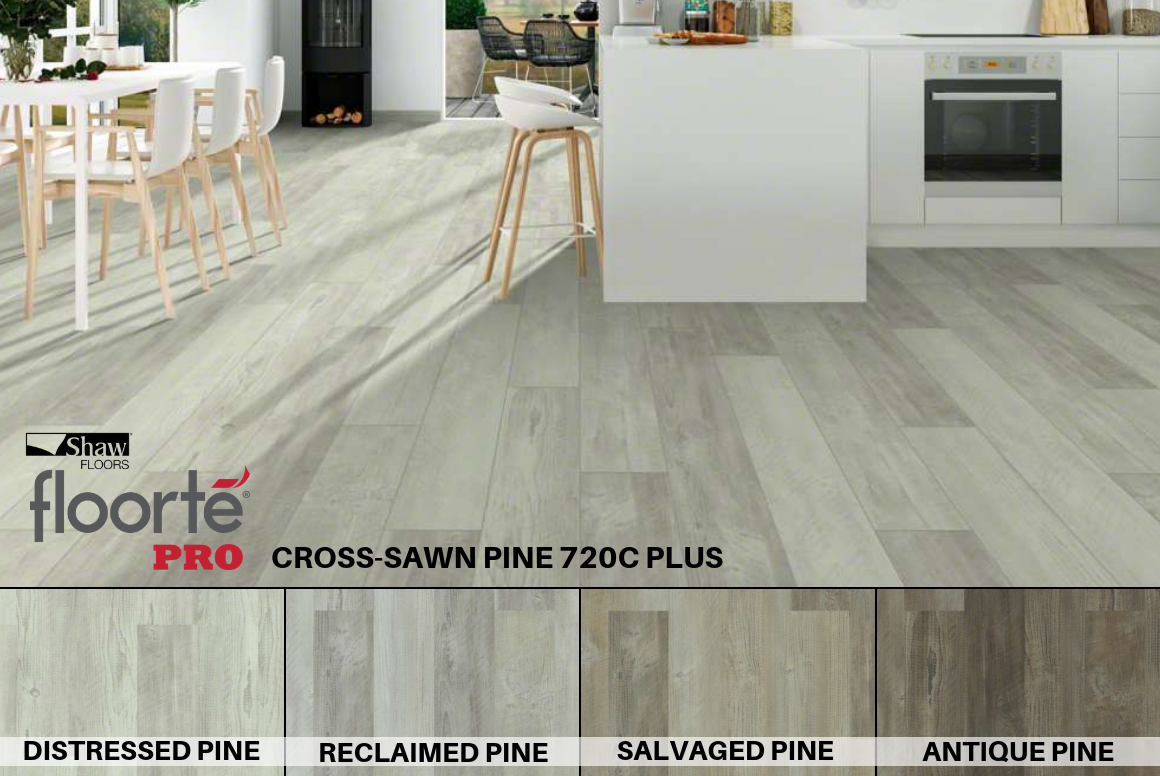 It is inevitable not to have a chair dragged across the floor in the kitchen. Much too often, this colossal mistake happens to many homeowners. Consequently, this causes the floor to rip and tear. LVT flooring is durable and withstands most abuse. Shaw Floors has a luxury vinyl called Florte' Pro. It is one of their hardest-working vinyl floors built for the most demanding environments. It is even 100% waterproof which is a must for the kitchen!
Luxury vinyl is dent-resistant, so permanently resting tables or chairs on LVT will not cause it to indent over time. There is even stain-resistant LVT flooring that repels stains from many common ingredients. A few other perks of LVT in the kitchen is how easy it is to maintain. Therefore, waxing is not required to maintain LVT. Just sweeping and moping it with a gentle soap solution will keep your luxury vinyl kitchen floor in its best condition.
LVT flooring is defiantly not just for kitchens. Luxury vinyl flooring is the perfect solution for kids and pets, making it a great durable, and beautiful choice for every room in the house. LVT floors are so durable; they will not need replacement as often helping you save money in the long run. LVT is not only durable, economical, and practical; it is also beautiful. Shaw Floors Floorte' Pro has the look and feel of natural hardwood and stone with many style choices. Come and visit our Mokena, IL, or Highland, IN showroom today to see for yourself the fantastic look of luxury vinyl tile for the kitchen and the rest of your home.