Farewell Summer Flooring Sale
-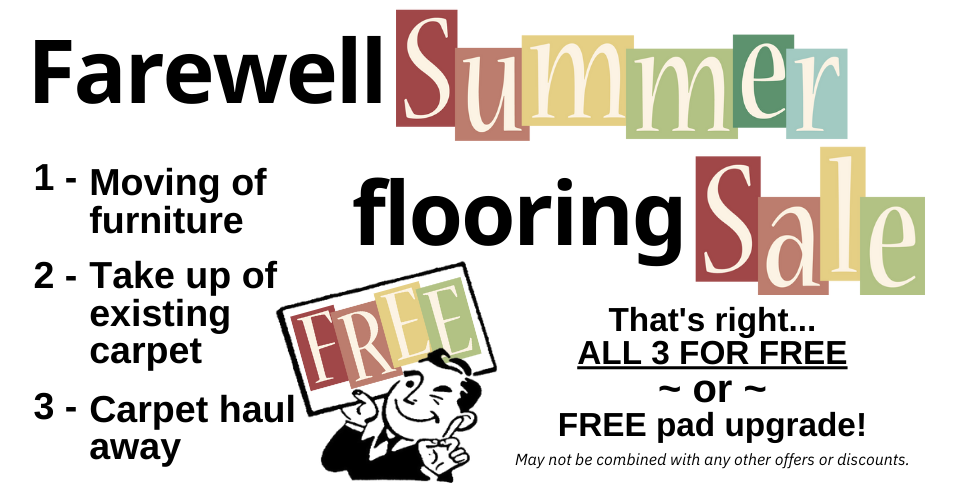 Get ready to bid adieu to summer in style with Creative Carpet & Flooring's highly anticipated "Farewell Summer Flooring Sale"! From September 1st through September 30th, 2023, we're rolling out a spectacular offer that will transform your home's ambiance while ensuring your comfort and satisfaction.
Picture this: as the leaves begin to change, why not give your living space a fresh makeover? With our exclusive flooring sale, you'll receive not one, not two, but THREE incredible services for FREE!
Moving of furniture: Let us do the heavy lifting – quite literally – by expertly moving your furniture to make way for your brand-new flooring.

Take up of existing carpet: Our skilled team will then perform a seamless extraction of your existing carpet, meticulously prepping your space for the stunning transformation that awaits.

Carpet haul away: And to top it off, we'll whisk away your old carpet, leaving no trace behind.
But here's where it gets even more exciting. You have a choice! If you prefer an indulgent touch, ditch the 3 FREE'S and opt for a complimentary pad upgrade instead that will add an extra layer of plush comfort to your floors.
Please note that this outstanding offer cannot be combined with any other ongoing promotions or discounts. At Creative Carpet & Flooring, we pride ourselves on delivering exceptional value without compromise. With a vast selection of flooring options tailored to your unique taste and preferences, your dream space is just a visit away.
As summer draws to a close, seize this opportunity to embrace change and usher in a new season of style and comfort. Join us at Creative Carpet & Flooring before September 30th, 2023, and experience the difference firsthand. Our dedicated team is eager to assist you in making your home everything you've ever envisioned!
---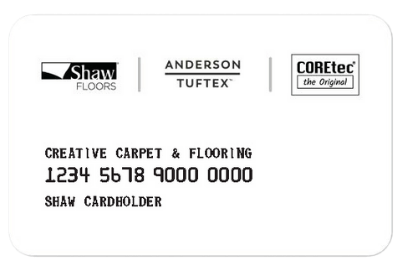 Wait, there's more!
We understand that upgrading your home is an investment, and we're here to help. Special Financing is available* to qualified applicants, making it easier than ever to bring your flooring dreams to life.
*Subject to approved credit; click HERE or visit our store for complete details.